Mazda 3 Service Manual: Power Systems Personalization Features Setting Procedure
NOTE:
1. Connect the M-MDS to the DLC–2.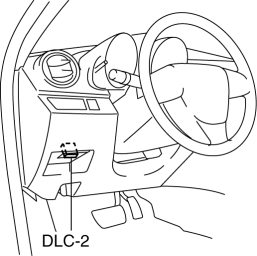 2. After the vehicle is identified, select the following items from the initial screen of the M-MDS.
3. Then, select items from the screen menu in the following order.
Select "Programmable Parameters".

Select "RKE".
4. Select an item name, and then select option.
M-MDS display

Function

Initial setting

Setting content

Control unit

ACC auto off

The function to automatically switch off the ignition after one hour has elapsed since the ignition was switched to ACC can be set to operable or inoperable.

Enabled

Disabled/Enabled

Keyless control module

Power off mode

The transition pattern in which the ignition position is switched by pressing the push button start can be selected.

Direct

Direct/Stepwise

Keyless control module