Mazda 3 Service Manual: Brake Hose (Front) Removal/Installation [Mzr 2.3 Disi Turbo]
1. Remove in the order indicated in the table.
2. Install in the reverse order of removal.
3. Add brake fluid, bleed the brakes, and inspect for leakage after the installation has been completed..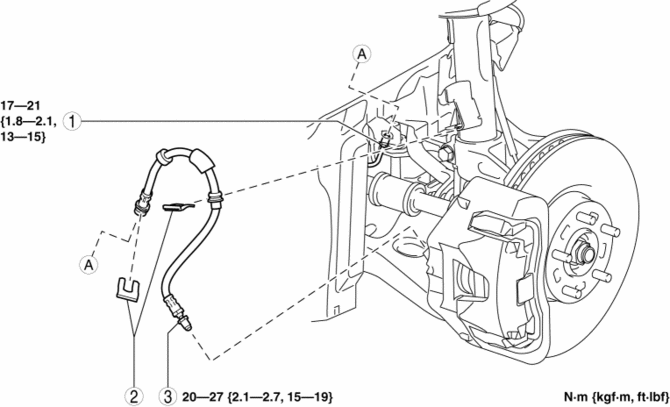 1

Brake pipe

2

Clip

3

Brake hose

(See Brake Hose Installation Note.)
Brake Hose Installation Note
1. Install the brake hose to the caliper.
2. Tighten the flare nut while holding the brake hose at point A with a spanner or equivalent.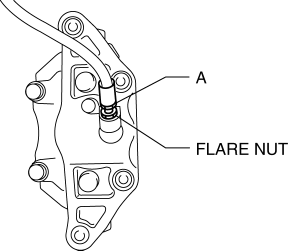 3. Verify that the brake hose is not twisted.