Mazda 3 Service Manual: EGR Pipe Removal/Installation [Mzr 2.3 Disi Turbo]
1. Remove the battery cover..
2. Disconnect the negative battery cable..
3. Remove the battery and battery tray..
4. Remove the following parts..
Fresh-air duct

Air cleaner

Charge air cooler

Air hose

Air duct
5. Set the throttle body out of the way..
6. Remove the EGR pipe.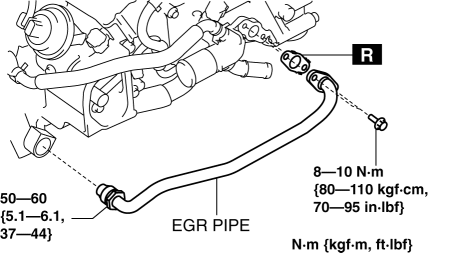 7. Install in the reverse order of removal.