Mazda 3 Service Manual: Heated Oxygen Sensor (HO2 S) Removal/Installation [Mzr 2.0, Mzr 2.5]
WARNING:
1. Remove the battery cover..
2. Disconnect the negative battery cable..
3. Disconnect the HO2S connector.
4. Remove the HO2S using the SST
.
MZR 2.0/MZR 2.5 (Mexico)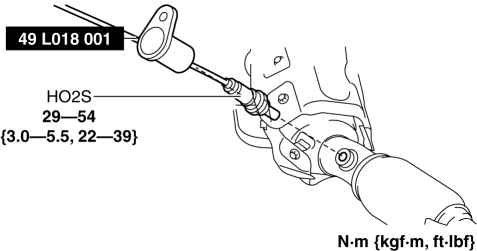 MZR 2.5 (Except for Mexico)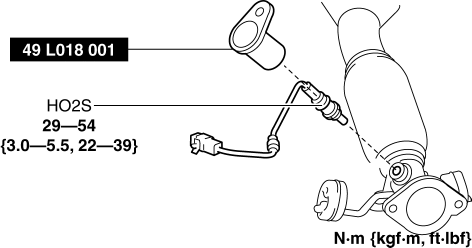 5. Install in the reverse order of removal.