Mazda 3 Service Manual: Interior Light Bulb Removal/Installation
1. Disconnect the negative battery cable..
2. Insert a tape-wrapped fastener remover into the service hole and pry with the screwdriver in the direction shown by the arrow to remove the lens.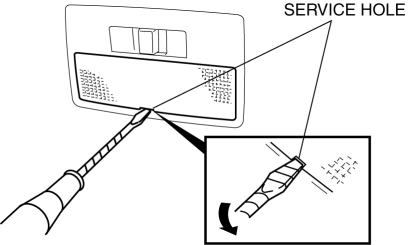 3. Remove the interior light bulb.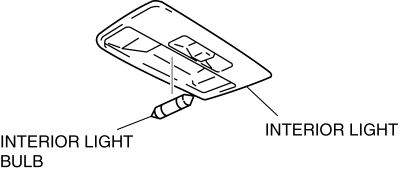 4. Install in the reverse order of removal.