Mazda 3 Owners Manual: Locking, Unlocking
Locking, Unlocking with Transmitter
All doors and the liftgate can be locked/ unlocked by operating the keyless entry system transmitter, refer to Keyless Entry System .
Locking, Unlocking with Door- Lock Switch
All doors and the liftgate lock automatically when the lock side is pressed. They unlock when the unlock side is pressed.
Driver's door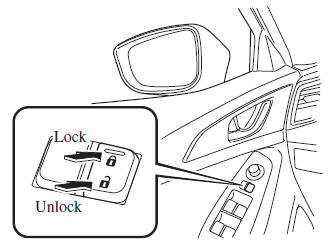 Front passenger's door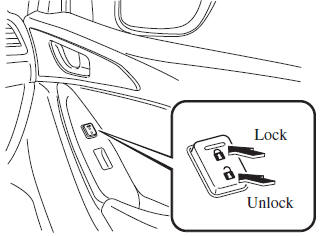 To lock all the doors and the liftgate from an open front door, press the lock side of the door lock switch and then close the door.
NOTE When locking the doors this way, be careful not to leave the key inside the vehicle.