Mazda 3 Service Manual: Outer Mirror Glass Removal
1. Disconnect the negative battery cable.
2. Press area B of the mirror glass so that area A moves outward.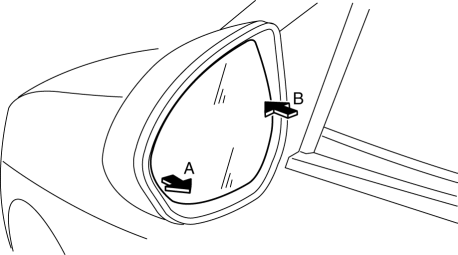 3. Detach pin B while lifting up the inside of the mirror glass holder.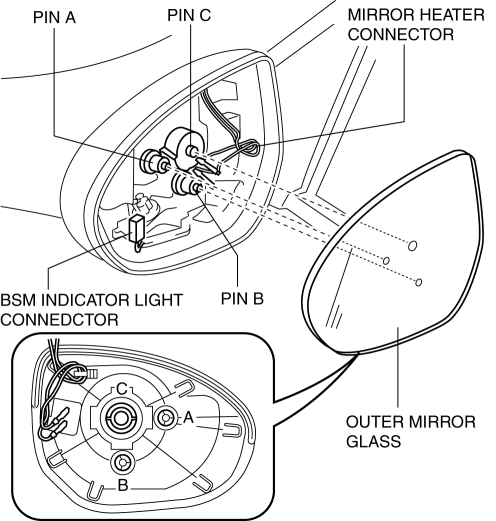 4. Pull the mirror glass holder and remove pins A and C.
5. Disconnect the mirror heater connectors. (Vehicles with heated outer mirrors)
6. Disconnect the BSM indicator connector. (Vehicles with BSM system)
7. Remove the mirror glass holder and the outer mirror glass as a single unit.