Mazda 3 Service Manual: PCM Removal/Installation [Mzr 2.0, Mzr 2.5]
1. Remove the battery cover..
2. Disconnect the negative battery cable..
3. Remove the following items:.
4. Disconnect the PCM connector..
5. Remove the battery tray and PCM component..
6. Remove in the order indicated in the table.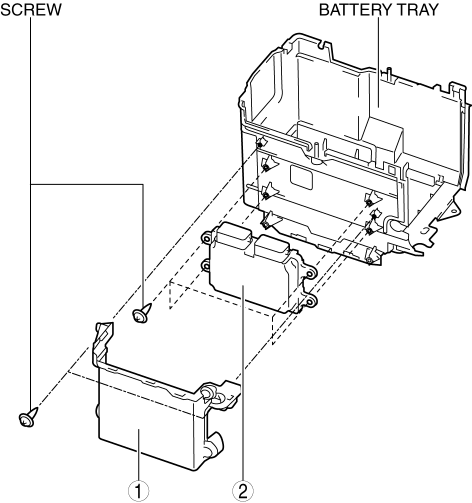 7. Install in the reverse order of removal.
8. When replacing the PCM on the vehicles, perform the following:
PCM Connector Connection Note
CAUTION:
If the PCM connector is connected incorrectly it could be damaged. When connecting the PCM connector, connect it using the following procedure.

If the PCM connector is inserted at an angle and the lever is moved, the connector could be damaged. Verify that the PCM connector is inserted straight.



1. Verify that the PCM connector lever is tilted towards the wiring harness side as shown in the figure.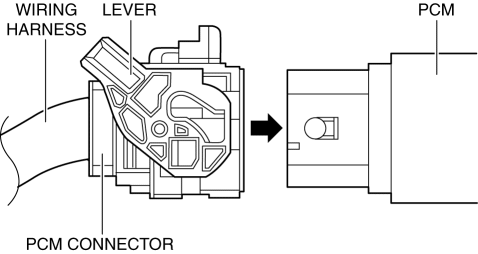 2. Insert the PCM connector straight until it contacts the PCM and verify that the lever reverts upward naturally.
3. Push the lever until a click is heard.