Mazda 3 Service Manual: Rear Bumper Disassembly/Assembly
1. Remove the License plate lights..
2. Disassemble in the order indicated in the table.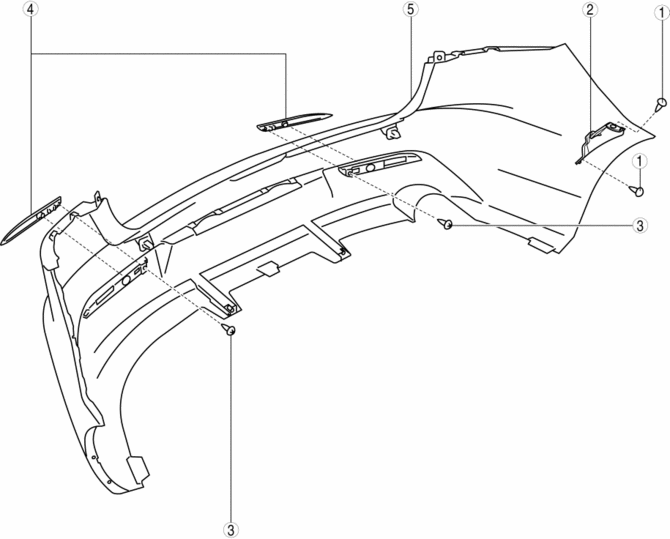 1

Fastener A

2

Bracket

3

Screw B

4

Reflector

(See Reflector Removal Note)

5

Rear bumper fascia
3. Assemble in the reverse order of disassembly.
Reflector Removal Note
1. Remove the screws.
2. Lift the reflector up in the direction of the arrow, then unhook it from the rear bumper.