Mazda 3 Service Manual: Information Display Removal/Installation
CAUTION:
When replacing the information display, the configuration procedure must be performed before removing the information display. The information display will not operate normally if it is replaced without performing the configuration procedure.
1. Perform the information display configuration when replacing it..
2. Disconnect the negative battery cable..
3. Remove the following parts:
a. Upper column cover.
b. Instrument cluster.
c. Center panel.
d. Audio unit.
e. Center cover.
f. Dashboard upper panel.
g. Hole cover.
4. Remove the screws and wiring harness clip.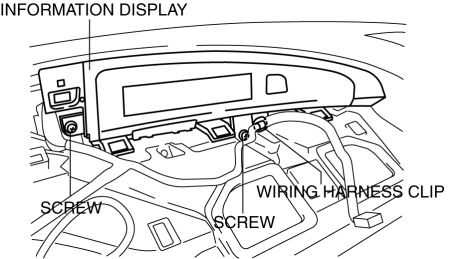 5. Remove the information display.
6. Disconnect the connector.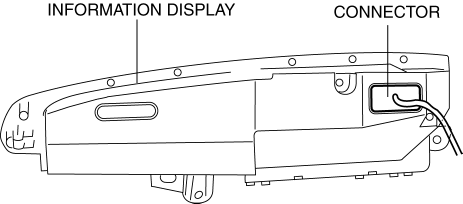 7. Install in the reverse order of removal.