Mazda 3 Service Manual: Instrument Cluster Configuration
1. Connect the M-MDS (IDS) to the DLC-2.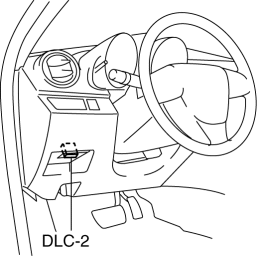 2. After the vehicle is identified, select the following items from the initialization screen of the IDS.
3. Then, select items from the screen menu in the following order.
Select "Programmable Module Installation".

Select "IC".
4. Perform the configuration according to the directions on the screen.
5. Retrieve DTCs by the M-MDS (IDS), then verify that there is no DTC present.