Mazda 3 Service Manual: Rear Wheel Hub Bolt Replacement
1. Remove the brake calliper component and disc plate..
2. Remove the wheel hub bolt using the SST
as shown in the figure.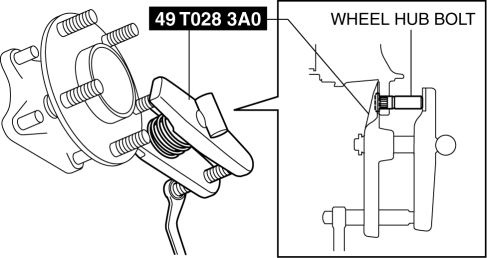 3. Place a new wheel hub bolt in the wheel hub.
4. Install the wheel hub by placing a proper sized washer on the hub, and tightening the nut as shown in the figure.