Mazda 3 Owners Manual: Replacing Rear Window Wiper Blade (5-Door)
When the wiper no longer cleans well, the blade is probably worn or cracked.
Replace it.
CAUTION To prevent damage to the wiper arm and other components, do not move the wiper by hand.
Remove the cover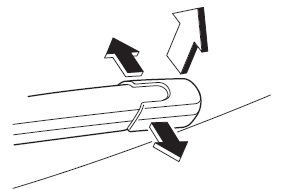 ( With stopper type) Remove the stopper and raise the wiper arm.

(Without stopper type)
Raise the wiper arm.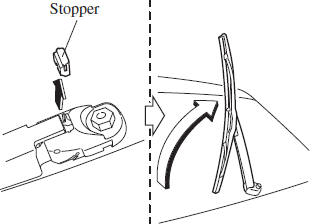 Firmly rotate the wiper blade to the right until it unlocks, then remove the blade.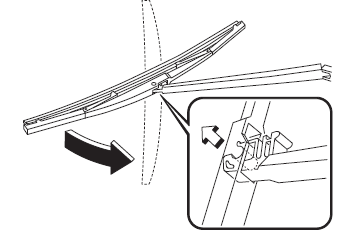 CAUTION To prevent damage to the rear window, do not let the wiper arm fall on it.
Pull down the blade rubber and slide it out of the blade holder.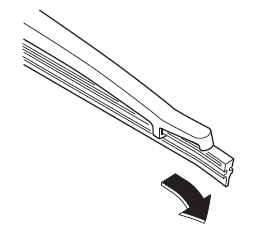 Remove the metal stiffeners from the blade rubber and install them in the new blade.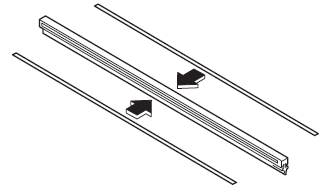 CAUTION Do not bend or discard the stiff eners.

You need to use them again.
Carefully insert the new blade rubber.

Then install the blade assembly in the reverse order of removal.