Mazda 3 Service Manual: Starter Removal/Installation [Mzr 2.0, Mzr 2.5]
WARNING:
When the battery cables are connected, touching the vehicle body with starter terminal B will generate sparks. This can cause personal injury, fire, and damage to the electrical components. Always disconnect the negative battery cable before performing the following operation.
1. Remove the battery cover..
2. Disconnect the negative battery cable..
3. Remove the aerodynamic under cover No.2..
4. Remove in the order indicated in the table.
5. Install in the reverse order of removal.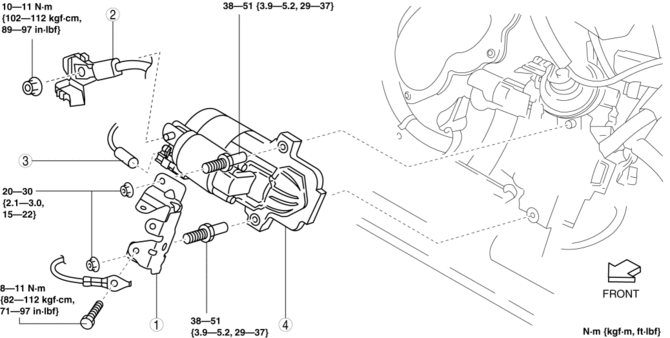 1

Wiring harness bracket

2

Terminal B cable

3

Terminal S connector

4

Starter

(See Starter Installation Note.)
Starter Installation Note
NOTE:
1. Peel off the insulator from the starter completely using a scraper.
2. Degrease the insulator attachment area.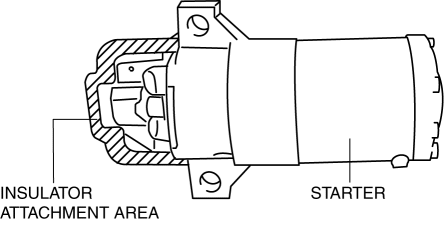 3. Attach a new insulator to the starter.