Mazda 3 Service Manual: Steering Wheel And Column Inspection
Play Inspection
1. With the wheels in the straight-ahead position, start the engine.
2. Turn the steering wheel to the left and right gently, then verify that the steering wheel play is within the specification.
Looseness, Excessive Play Inspection
1. Inspect the steering wheel for looseness or excessive play in the axial direction of the shaft and four locations around the steering wheel.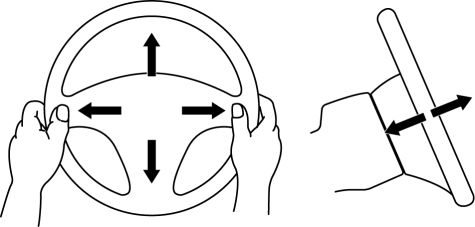 Steering Force Inspection
1. Verify that the equipped tire size and tire air pressure is as specified.
2. With the vehicle on a hard, level surface, put the wheels in the straight-ahead position.
WARNING:
3. Remove the air bag module..
4. Start the engine and idle it.
5. Verify that the EHPAS warning light does not illuminate.
6. Inspect the steering force using a torque wrench.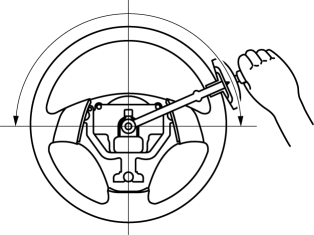 NOTE:
Comparing another vehicle of the same model under the same conditions is an acceptable inspection method.

The steering force varies with conditions indicated below.

Road conditions: Such as dry, wet, asphalt, or concrete

Tire condition: such as brand, wear, and tire pressure