Mazda 3 Service Manual: Audio Amplifier Removal/Installation
1. Slide the passenger seat rearward.
2. Remove the cover.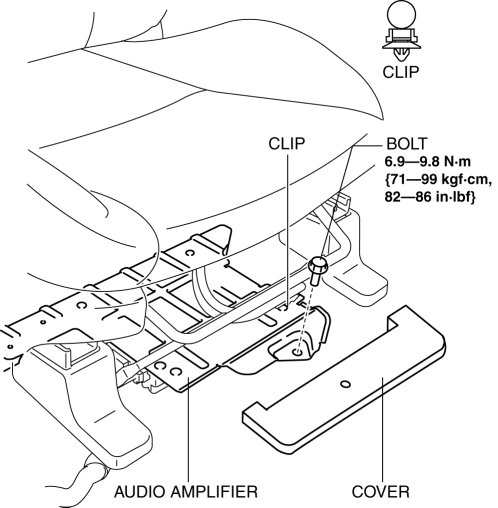 3. Remove the bolt.
4. Detach the clips and set the vehicle wiring harness aside.
5. Slide the passenger seat forward.
6. Disconnect the negative battery cable..
7. Remove the caps.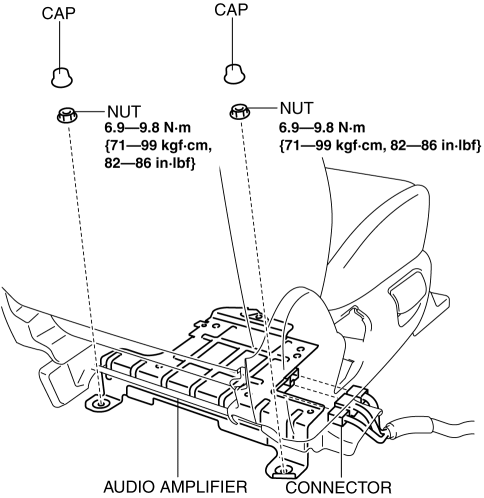 8. Remove the nuts.
9. Disconnect the connector.
10. Remove the audio amplifier.
11. Install in the reverse order of removal.