Mazda 3 Service Manual: Auxiliary Jack Inspection
1. Disconnect the negative battery cable..
2. Remove the following parts:
a. Upper panel.
b. Shift lever knob (MTX).
c. Selector lever knob (ATX).
d. Shift panel.
e. Side wall.
f. Console.
g. Auxiliary jack.
3. Connect a commercially-available nonresistant plug to the auxiliary jack.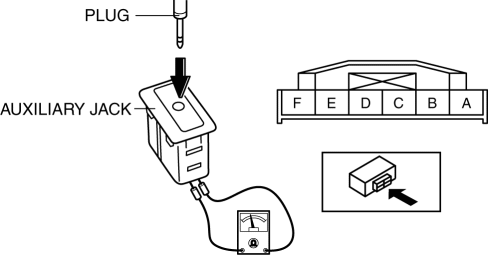 4. Verify that the continuity between the auxiliary jack terminals is as indicated in the table.