Mazda 3 Service Manual: Clutch Fluid Leakage Inspection [C66 M R]
CAUTION:
Do not allow clutch fluid get on a painted surface. Clutch fluid contains properties which can dissolve the paint. If clutch fluid gets on a painted surface, wash it off with water immediately and wipe the area off completely.
1. Pump the clutch pedal a few times.
2. Inspect for the clutch fluid leakage at the points indicated in the figure.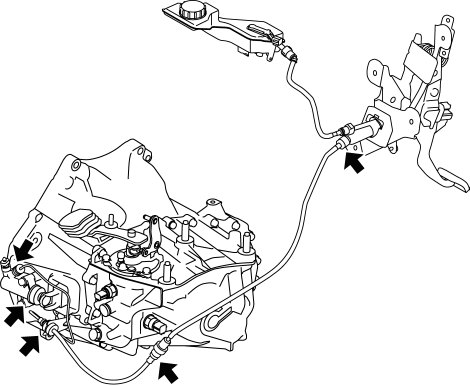 NOTE: