Mazda 3 Service Manual: Cowl Panel Removal/Installation
1. Disconnect th negative battery cable..
2. Remove the windshield wiper arm and blade..
3. Remove the front fender molding..
4. Remove the cowl grille..
5. Remove the washer hose grommet from the cowl panel and disconnect the front washer hose.
6. Remove the windshield wiper motor..
7. Remove the bolts A and bolt B.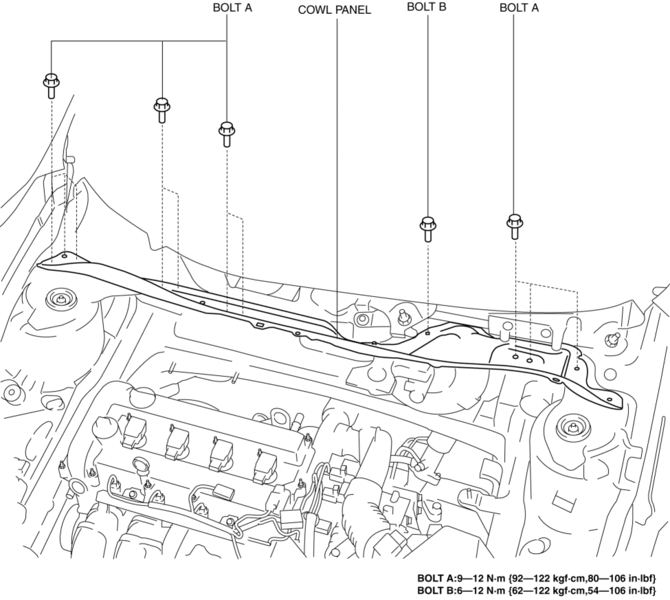 8. Remove the cowl panel in the direction of the arrow shown in the figure.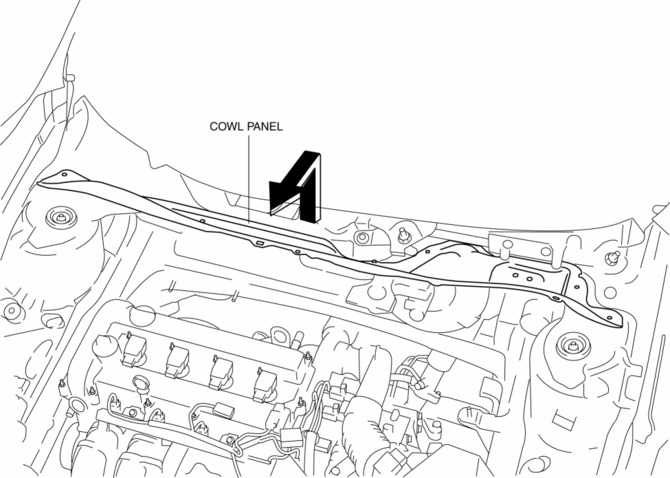 9. Install in the reverse order of removal.