Mazda 3 Service Manual: Decoration Panel Removal/Installation
1. Remove the following parts:
a. Passenger-side front scuff plate.
b. Passenger-side front side trim.
c. Glove compartment.
d. Passenger-side lower panel.
2. Remove the screw.
3. Pull the decoration panel in the direction of the arrow (1), (2) shown in the figure, while remove the hook A and hooks B.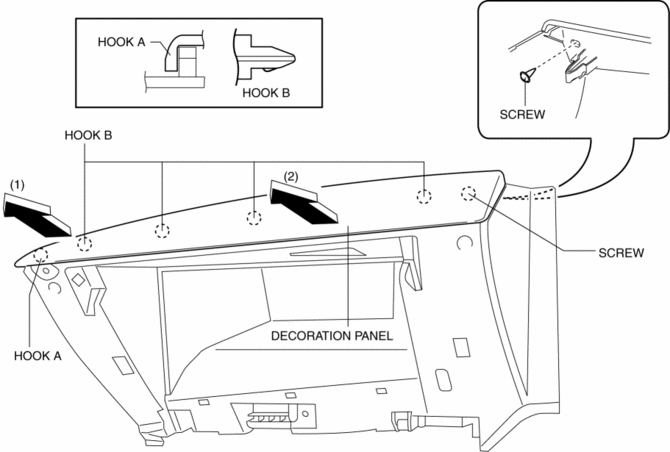 4. Remove the decoration panel.
5. Install in the reverse order of removal.