Mazda 3 Service Manual: Disc Pad (Front) Replacement [Mzr 2.0, Skyactiv G 2.0, Mzr 2.5]
1. Remove in the order indicated in the table.
2. Install in the reverse order of removal.
3. After installation, pump the brake pedal a few times and verify that the brakes do not drag.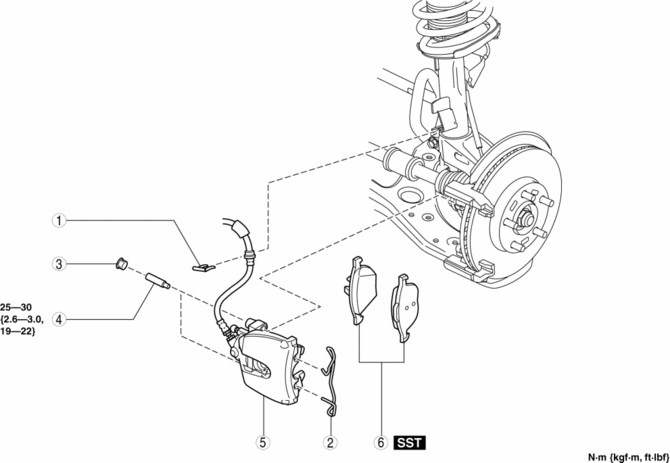 1

Clip

2

Retaining clip

(See FRONT BRAKE (DISC) REMOVAL/INSTALLATION [MZR 2.0, SKYACTIV-G 2.0, MZR 2.5].)

3

Cap

4

Bolt

5

Caliper

6

Disc pad

(See FRONT BRAKE (DISC) REMOVAL/INSTALLATION [MZR 2.0, SKYACTIV-G 2.0, MZR 2.5].)