Mazda 3 Service Manual: Floor Covering Removal/Installation
1. Disconnect the negative battery cable..
2. Remove the following parts:
a. Front seat.
b. Audio amplifier (Vehicles with Bose®).
c. Front scuff plate.
d. Joint cover.
e. Front side trim.
f. Fuel-filler lid opener lever bezel.
g. Selector lever knob (ATX).
h. Shift lever knob (MTX).
i. Upper panel.
j. Shift panel.
k. Side wall.
l. Console.
m. Rear scuff plate.
n. Lower anchor of the front seat belt.
o. B-pillar lower trim.
p. Rear seat cushion.
q. Tire house trim.
3. Remove fasteners A and B.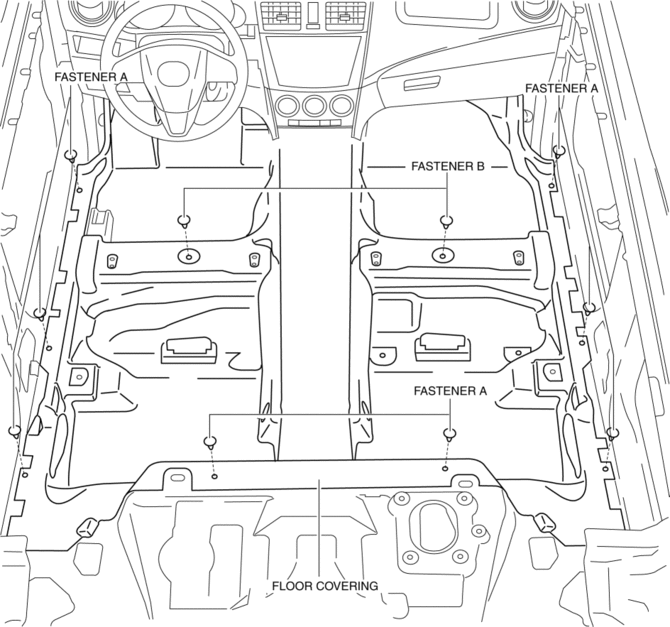 4. Take the floor covering out from the opened door.
5. Install in the reverse order of removal.