Mazda 3 Service Manual: Liftgate Hinge Removal/Installation
1. Disconnect the negative battery cable..
2. Remove the following parts:
a. Rear scuff plate.
b. Rear seat cushion.
c. Rear seat back.
d. Lower anchor installation bolts on the rear seat belt.
e. Tire house trim.
f. Trunk end trim.
g. Trunk side upper trim.
h. Trunk side trim.
i. C-pillar trim.
j. Rear assist handle.
k. Liftgate.
3. Remove the nut while partially peeling back the headliner.
NOTE: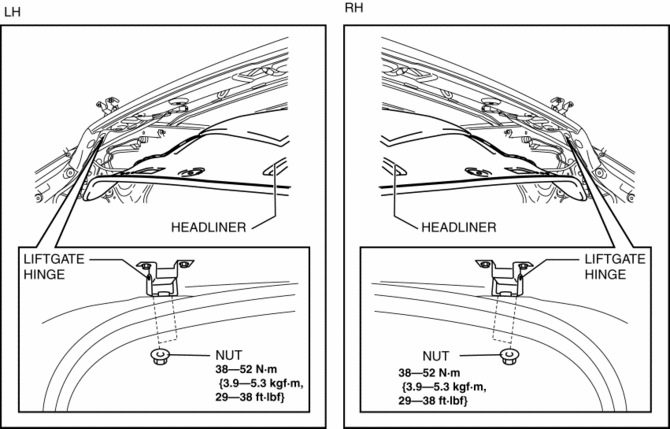 4. Remove the liftgate hinge.
5. Install in the reverse order of removal.