Mazda 3 Service Manual: Trunk Lid Release Actuator Inspection
1. Disconnect the negative battery cable..
2. Remove the trunk lid trim..
3. Remove the trunk lid latch and release actuator..
4. Press the latch in using a flathead screwdriver to inspect the latch lever condition.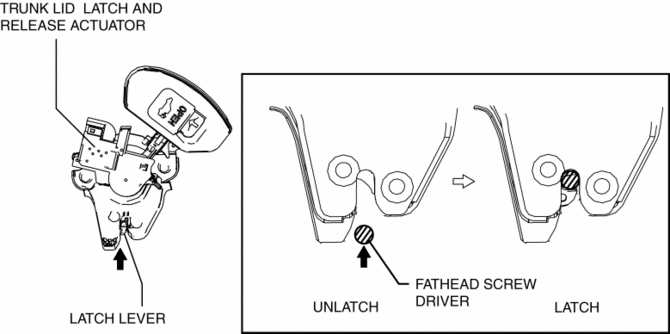 5. Connect terminal A to the positive battery voltage, connect terminal B to the ground, and verify that the latch lever is released and the condition changes to the unlatch condition.