Mazda 3 Service Manual: Antenna Feeder No.2 Inspection
1. Disconnect the negative battery cable..
2. Remove the following parts:
a. A-pillar trim (RH).
b. Rear seat cushion (4SD).
c. Rear scuff plate (RH).
d. Tire house trim (RH).
e. Trunk side upper trim (5HB, RH).
f. Trunk side trim (5HB, RH).
g. C–pillar trim (RH).
3. Disconnect the antenna feeder No.1.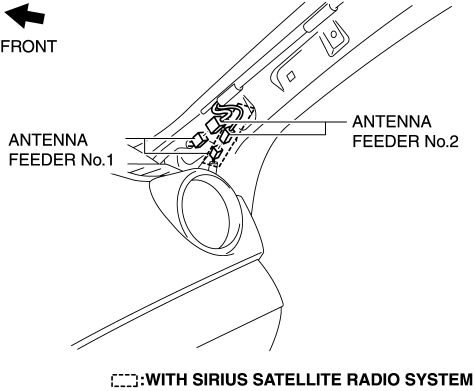 4. Disconnect the antenna amplifier (4SD)/ antenna feeder No.3 (5HB).
4SD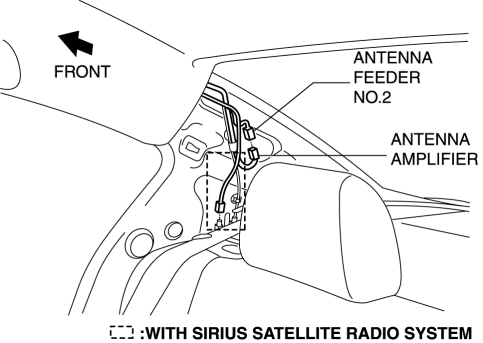 5HB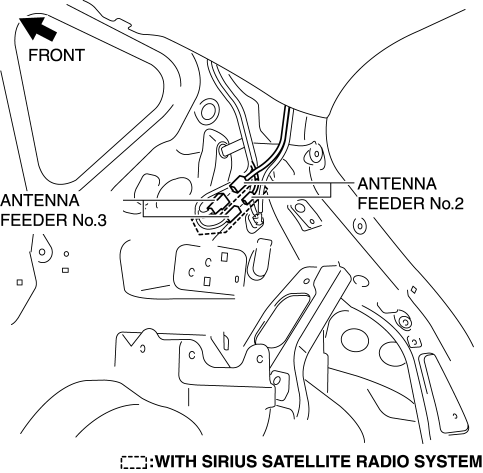 5. Verify that the continuity between antenna feeder No.2 terminals is as indicated in the table.
With audio unit (without display)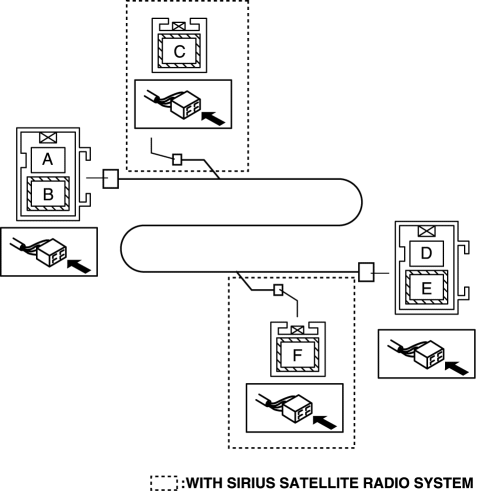 4SD (with audio unit (with display))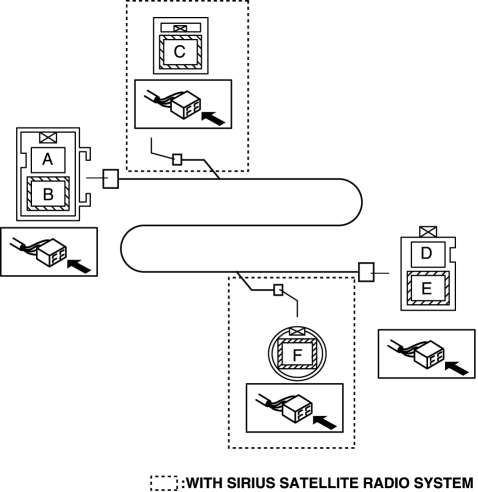 5HB (with audio unit (with display))