Mazda 3 Service Manual: Brake Fluid Pressure Sensor Inspection
1. Switch the ignition to off.
2. Install the SSTs
to the master cylinder (secondary side) as shown in the figure.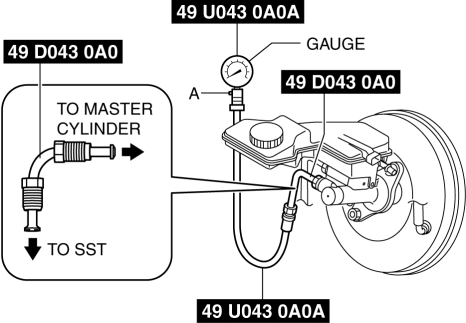 NOTE:
3. Bleed the brake line and the SSTs
of air. (Bleed the SSTs
of air using air bleed valve A.)
4. Connect the M-MDS to the DLC-2.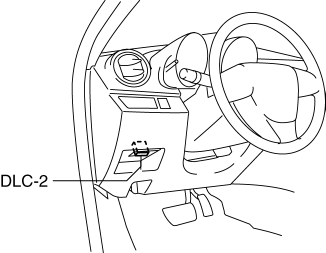 5. Select the "MCYLI_P" PID..
6. Start the engine.
7. Depress the brake pedal, and verify that the fluid pressure value of the SST
(gauge) and the value shown on the M-MDS are equal.