Mazda 3 Service Manual: Front Center Speaker Removal/Installation
1. Disconnect the negative battery cable..
2. Remove the following parts:
a. Upper column cover.
b. Instrument cluster.
c. Center panel.
d. Center cover.
e. Dashboard upper panel.
3. Remove the screw.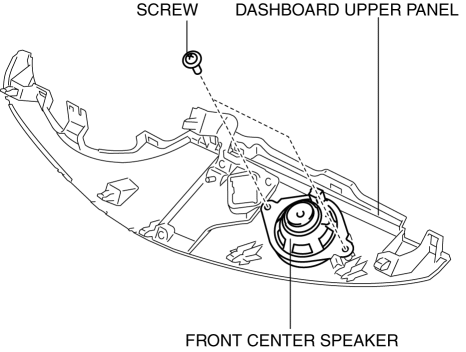 4. Remove the front center speaker.
5. Install in the reverse order of removal.