Mazda 3 Service Manual: Liftgate Opener Switch Inspection
1. Disconnect the negative battery cable..
2. Remove the following parts:
a. Liftgate upper trim.
b. Liftgate side trim.
c. Liftgate lower trim.
d. Liftgate latch and lock actuator.
e. Liftgate opener switch.
3. Verify the continuity of liftgate opener switch terminals A and B.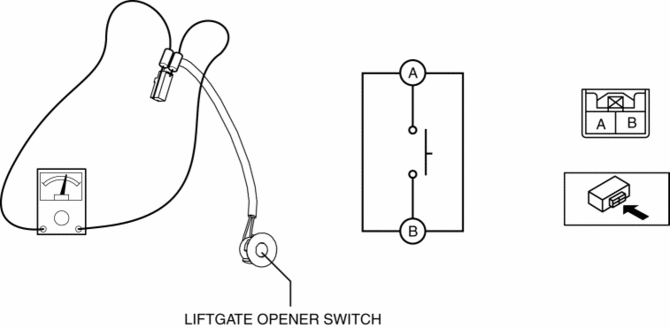 4. Verify that the continuity is as indicated in the table.