Mazda 3 Service Manual: Manifold Absolute Pressure (Map) Sensor Removal/Installation [Mzr 2.0, Mzr 2.5]
1. Remove the battery cover..
2. Disconnect the negative battery cable..
3. Remove the plug hole plate..
4. Disconnect the MAP sensor connector.
5. Remove the MAP sensor.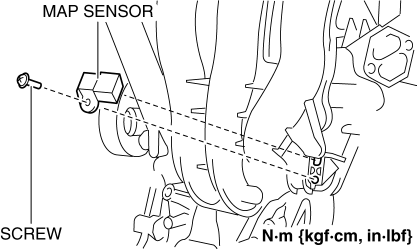 6. Install in the reverse order of removal.