Mazda 3 Service Manual: Mass Air Flow (MAF) Sensor/Intake Air Temperature (Iat) Sensor No.1 Removal/Installation [Skyactiv G 2.0]
CAUTION:
Be careful not to hit the sensor element or allow foreign matter to get on it during sensor removal/installation. If the sensor element is hit or foreign matter gets on it, an error may occur in the sensor output signal resulting in deterioration in the engine control.
NOTE:
1. Remove the battery cover..
2. Disconnect the negative battery cable..
3. Disconnect the MAF sensor/IAT sensor No.1 connector.
4. Remove the MAF sensor/IAT sensor No.1.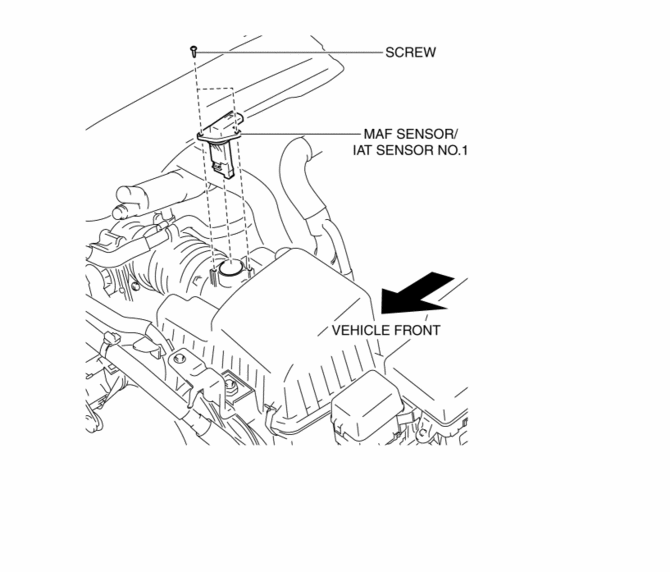 5. Install in the reverse order of removal.