Mazda 3 Service Manual: Parking Brake Lever Adjustment
1. Pump the brake pedal a few times.
2. Remove the upper panel..
3. Turn the adjusting nut and adjust the parking brake lever.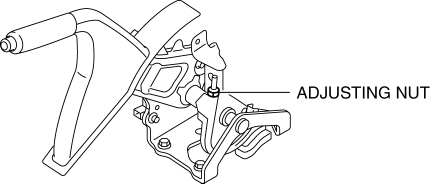 4. After adjustment, pull the parking brake lever one notch and verify that the parking brake warning light illuminates.
5. Verify that the rear brakes do not drag.