Mazda 3 Service Manual: Power Metal Oxide Semiconductor Field Effect Transistor (Power Mos Fet) Removal/Installation [Full Auto Air Conditioner]
1. Disconnect the negative battery cable..
2. Remove the dashboard under cover..
3. Disconnect the connector.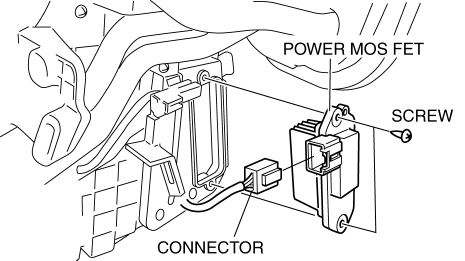 4. Remove the screw.
5. Remove the power MOS FET.
6. Install in the reverse order of removal.