Mazda 3 Service Manual: Rear Door Removal/Installation
WARNING:
1. Disconnect the negative battery cable..
2. Remove in the order indicated in the table.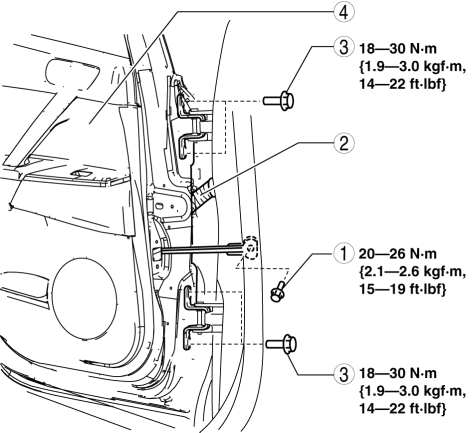 1

Bolt A

2

Connector

(See Connector Removal Note.)

3

Bolt B

4

Rear door
3. Install in the reverse order of removal.
4. Adjust the rear door..
Connector Removal Note
1. While pressing the tab in the direction of arrow (1), disconnect the connector in the direction of arrow (2).