Mazda 3 Service Manual: Shroud Panel Removal/Installation
CAUTION:
Because the shroud panel is installed to the bumper reinforcement, support the shroud panel using a jack before removing the bumper reinforcement so as not to apply excessive force to the shroud panel.

Since the servicing is performed with the hood open, secure the hood using a piece of wood to prevent it from falling.
1. Disconnect the negative battery cable..
2. Remove the following parts:
a. Front bumper.
b. Front combination lights.
c. Seal plate.
d. Front bumper reinforcement.
3. Disconnect the hood latch cable..
4. Remove the bolts.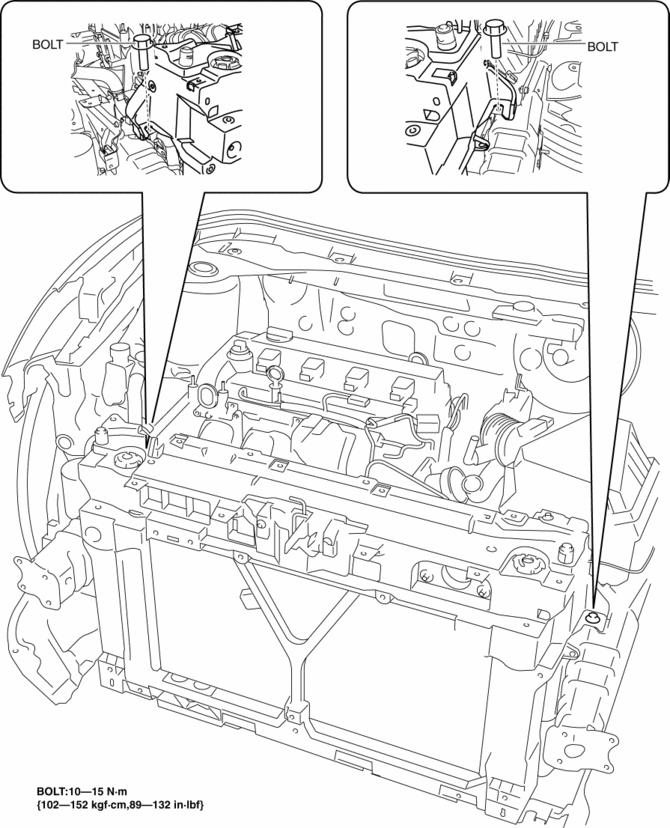 5. Push the hooks in the direction of arrow (1), and remove the upper mount bracket in the direction of the arrow (2).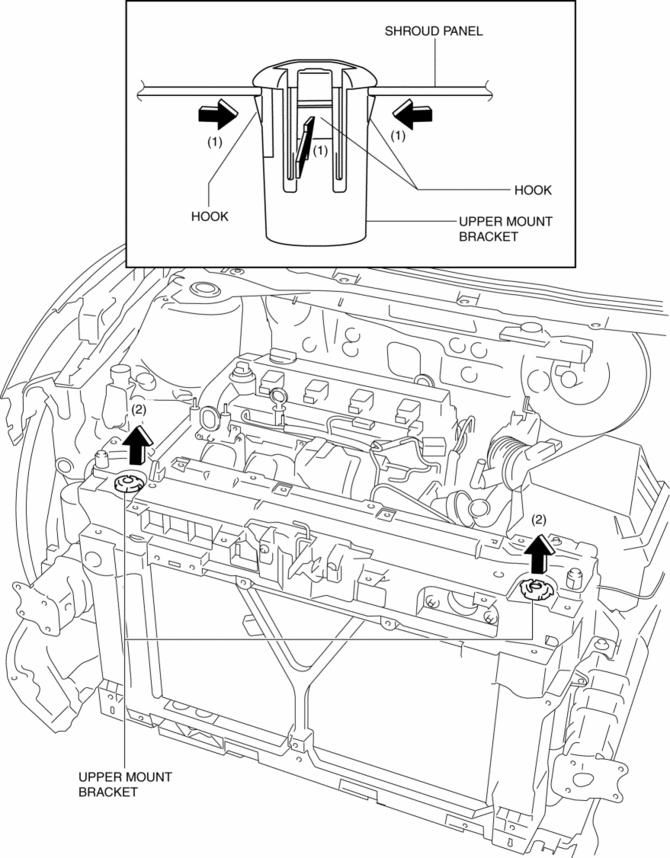 6. Pull the shroud panel in the direction of arrow (3) in the figure, and remove it in the direction of arrow (4).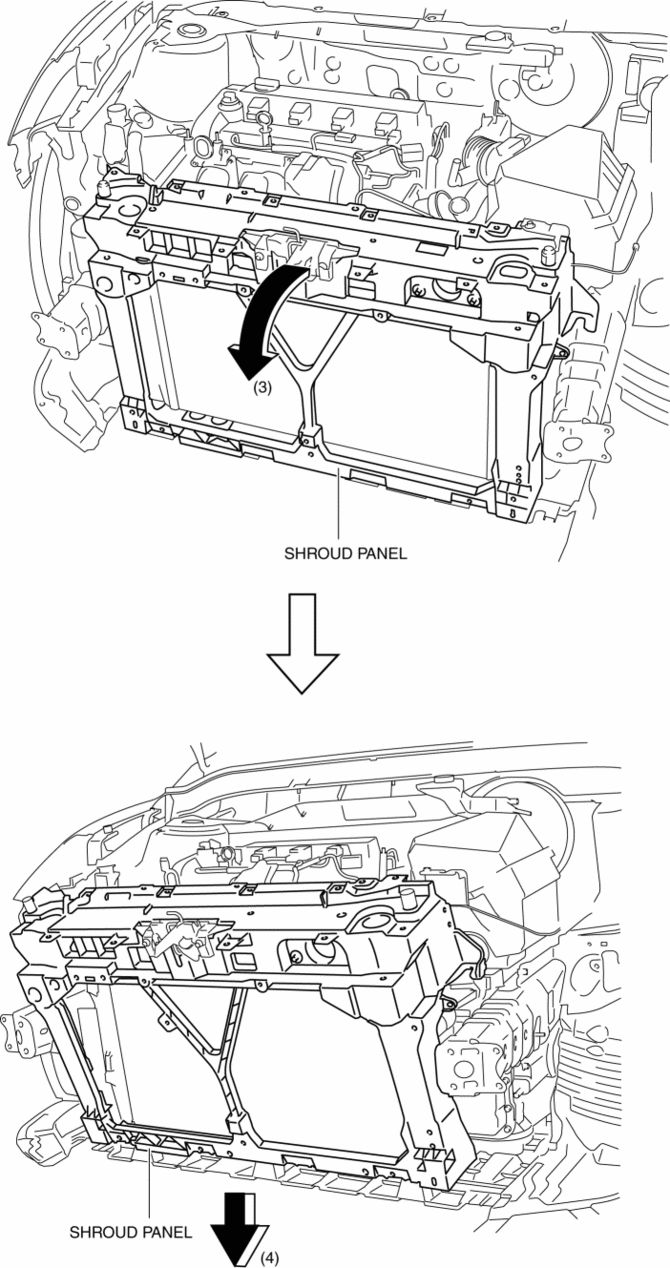 CAUTION:
7. Install in the reverse order of removal.