Mazda 3 Service Manual: Joint Shaft Disassembly [Mzr 2.3 Disi Turbo]
1. Disassemble in the order indicated in the table.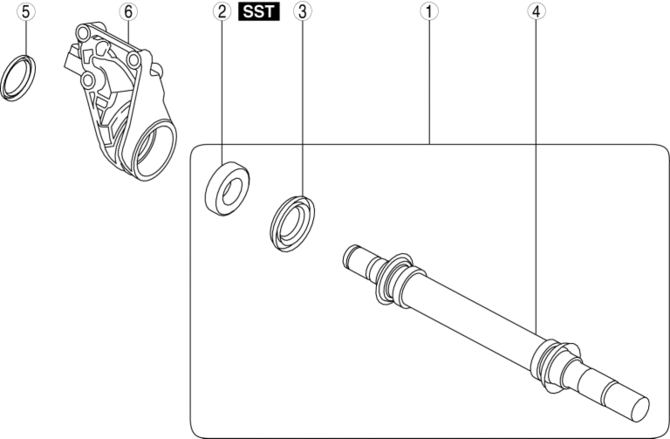 1

Joint shaft component

.

2

Bearing

.

3

Dust seal (LH)

4

Joint shaft

5

Dust seal (RH)

6

Bracket
Joint Shaft Component Disassembly Note
1. Secure the bracket to the vise at the position shown in the figure and remove the joint shaft component using the plastic hammer.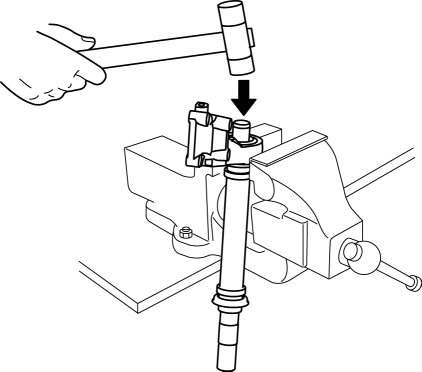 CAUTION:
Bearing Disassembly Note
1. Set the SST
and joint shaft to the press.